Olly Murs, one of our valued customers, has purchased the stunning Life Fitzroy White Aluminium Outdoor Corner Sofa Set. The British singer-songwriter needed some brand-new garden furniture for his home and chose this modern and elegant outdoor corner set. We believe that this is the right time to be getting your patio and outdoor area ready for the warmer days of spring and summer.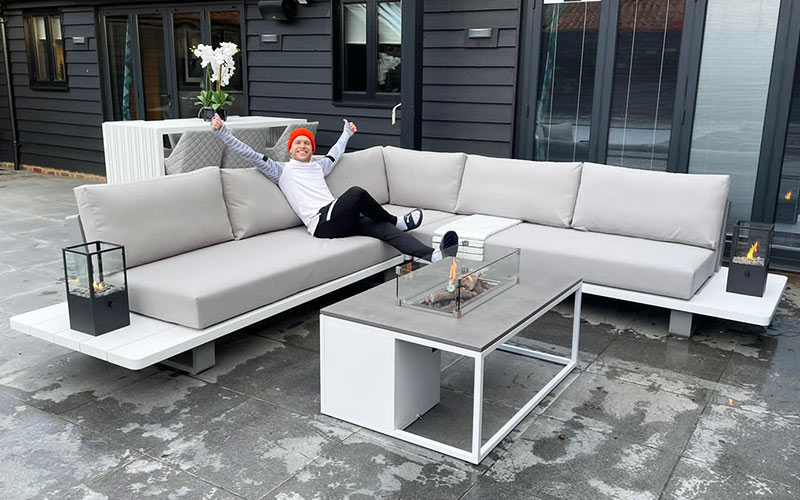 Even though, as he said in his Instagram post, it was a "wet and miserable day to be buying garden furniture", we couldn't be happier that he loved our beautiful Life Fitzroy Corner Sofa Set.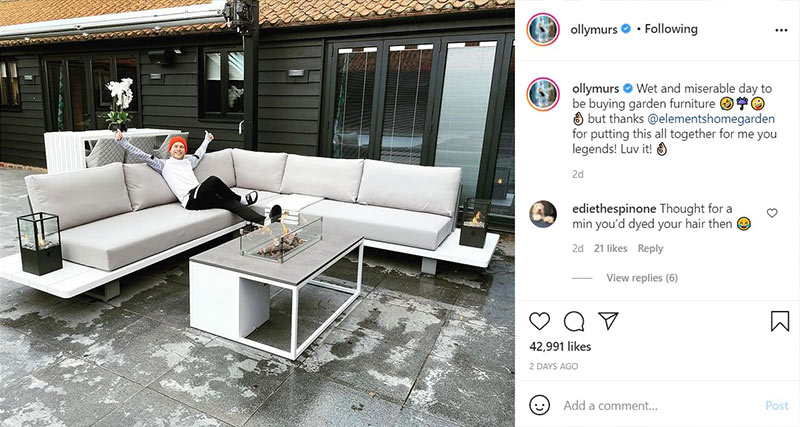 This comfortable and stylish outdoor garden sofa set comes with a coffee table, bench right, bench left and a corner sofa. If you want to decorate your patio area like Olly Murs, this sofa set will be the right choice.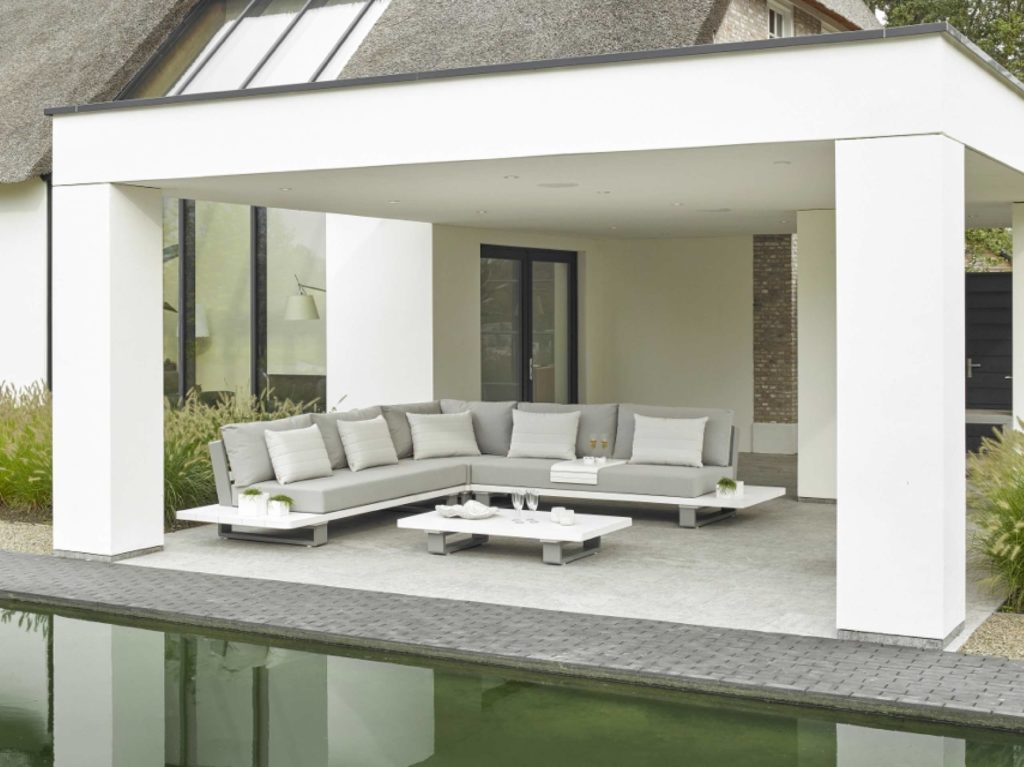 Discover our full range of garden furniture today to completely give your outdoor area a makeover. From lounging patio sets, including sun loungers, hanging chairs and outdoor sofa sets, to outdoor dining sets and patio shading solutions, such as gazebos and parasols. If you have any questions, don't hesitate to get in touch with our team. We can be easily reached on 01279 755294.