With the weather slowly showing its rays of sunshine, we start to think about taking out the barbecue, planting some new colourful flowers and, of course, buying new outdoor furniture. Maybe you've been using the same outdoor chairs for years and you feel like it's time for a change or perhaps you've just moved in into a new house and feel like sprucing up the garden with comfortable and stylish outdoor furniture.
At Elements Home & Garden, we believe that the best way to uplift your outdoor space is by turning your garden into a sanctuary – the place in your house where you go to relax, entertain guests or simply enjoy a cup of tea while reading your favourite book. What better way to start creating your outdoor retreat than by adding some outdoor furniture?
For shade.
Got It Covered Pop Up Grey Gazebo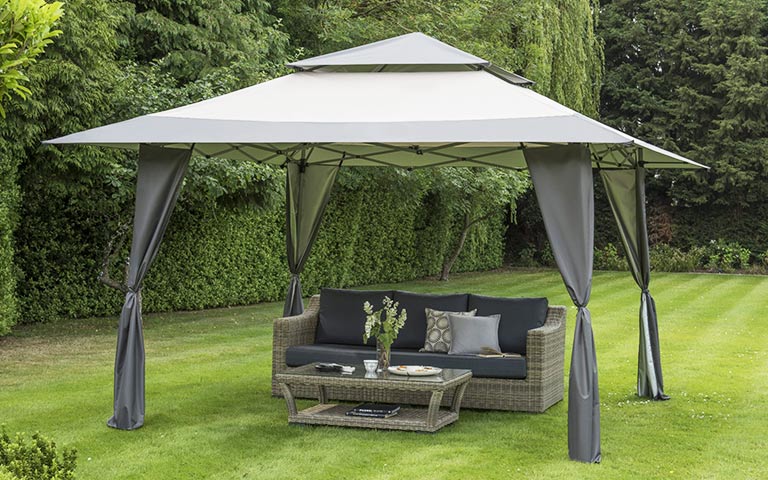 Having a shade system in your patio is essential to offer both shade and cover from the unpredictable British weather. This Got It Covered Pop Up Gazebo is the prefect choice! It can be easily assembled and disassembled plus, it will look stunning in any patio.
For lounging.
Ambition 3 Seat Flanelle Sofa Set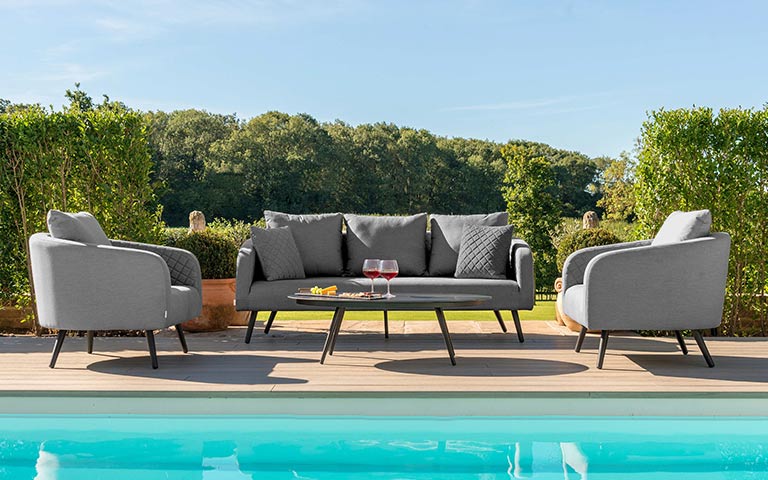 The Ambition Sofa Set perfectly combines function with design. It features a modern aesthetic and premium comfort which creates a sofa that you will struggle to leave. This set also includes a sturdy coffee table to keep your cocktails or mocktails always at hand.
For socialising.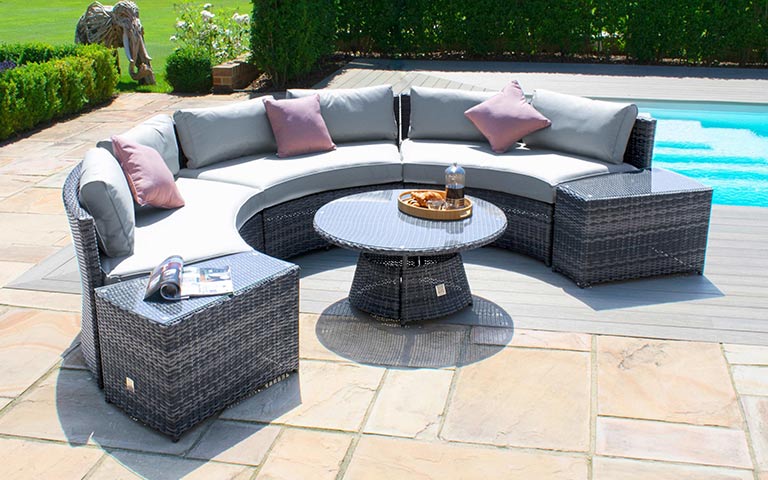 The Half Moon Sofa Set features a unique design that is perfect for socialising with friends and family. This set is made up of three curved sofas that can be arranged in various ways to best suit your requirements. It is also inclusive of two trapezoid side tables that slot in perfectly with the sofas and one large circular table.
For dining.
Ambition 8 Seat Rectangular Firepit Lead Chine Dining Set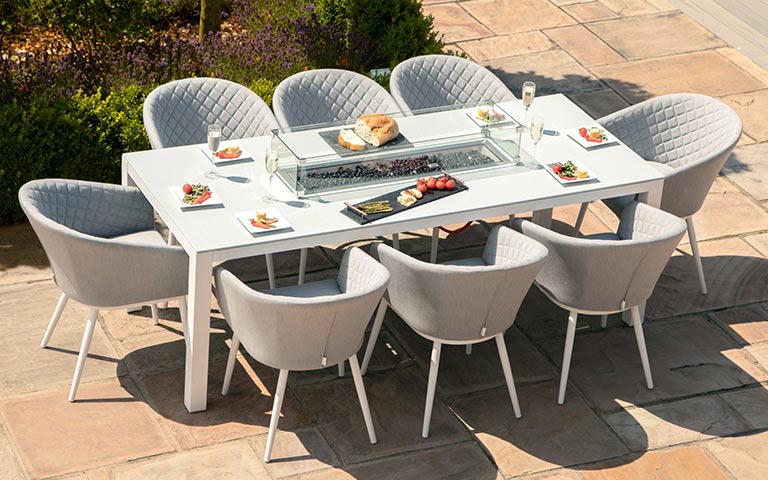 Get ready for outdoor gatherings with the Ambition Rectangular Dining Set. This eight-seater dining set is big enough to seat everyone in comfort. Plus, it features an integrated fire pit in the centre of the rectangular stone table which allows you to enjoy chilly summer nights outdoors.
If you have any questions about our outdoor furniture, don't hesitate to get in touch with our team. We can be easily reached on 01279 755294 or at [email protected]. In case you want to see your favourite pieces of furniture or want to explore other options, visit our showrooms in Ongar or Bishop's Stortford.