Spring is in the air… and with Spring comes blooming flowers, nicer weather and longer days. That means, spending more time outside enjoying your garden area. However, there is one question you need to ask yourself: Is your patio ready for the sunny and warm weather? If not, what are you waiting for?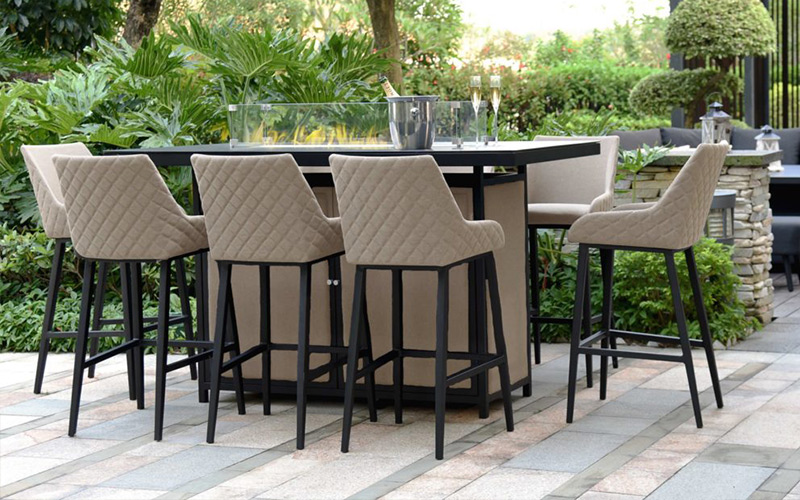 At Elements Home & Garden, we supply a wide collection of top quality garden furniture to refresh your outdoor area and ensure you can make the most out of your outdoors during the warm days of spring and summer.
We are big believers that spending time outdoors is of the utmost importance. It improves your mood, reduces stress and helps you relax after a long day at work. Adding patio furniture will enhance your outdoors and allow you enjoy outdoor living even more.
Do you love outdoor dining? Upgrade your old and worn garden dining sets for our elegant and modern outdoor dining sets, corner dining sets, garden bar sets and outdoor sofa sets. These contemporary outdoor dining sets will adorn your patio and highlight your outdoor dining area, creating the perfect space to entertain guests and family members. Add fire pit sets near your dining area for a touch of luxury and warmth during colder nights.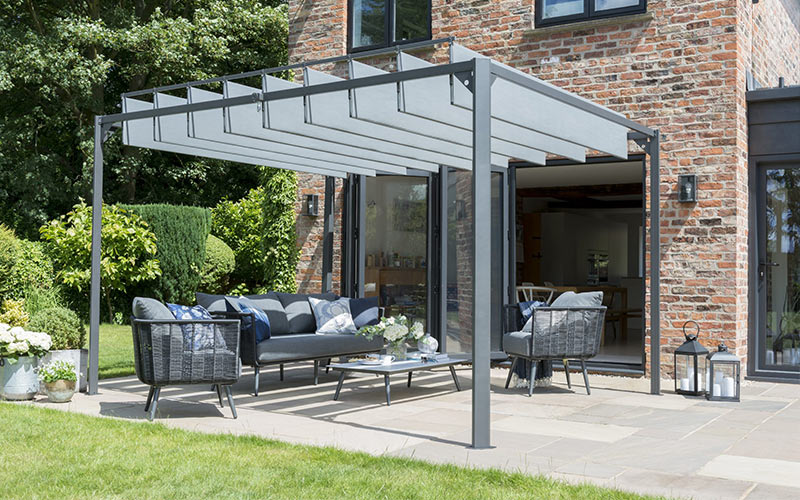 In case you are searching for outdoor shading solutions, we stock parasols, gazebos and pergolas. These modern outdoor shading systems will protect you and your guests against the changing weather conditions. Pergolas and gazebos can be installed as an extension to your indoor space to create a seamless transition from indoor to outdoor living.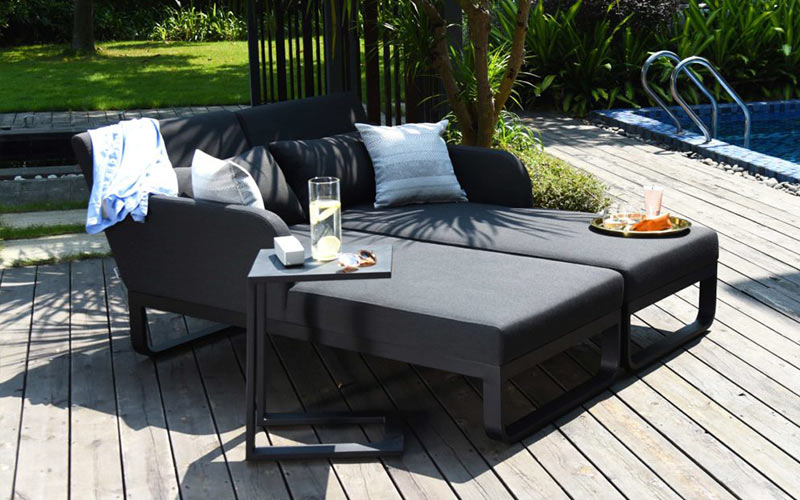 Add sun loungers and hanging chairs under these shading structures for the perfect seating space – comfortable and stylish. These will look great on any patio, terrace and garden. Do you have any questions about our outdoor garden furniture? Don't hesitate to give our friendly team a call on 01279 755294.