With some of the restrictions lifting on the 12th of April, we will be able to meet family and friends outdoors in our private gardens. This is the perfect opportunity to start giving your garden some much-needed attention. Here are some tips on how to get your garden ready for outdoor gatherings.
Think about seating.
It's more important than ever to offer your guests a safe and comfortable space to socialise. For this reason, it's essential to consider seating. At Elements Home & Garden, we stock a wide range of outdoor furniture to meet any and all outdoor seating requirements.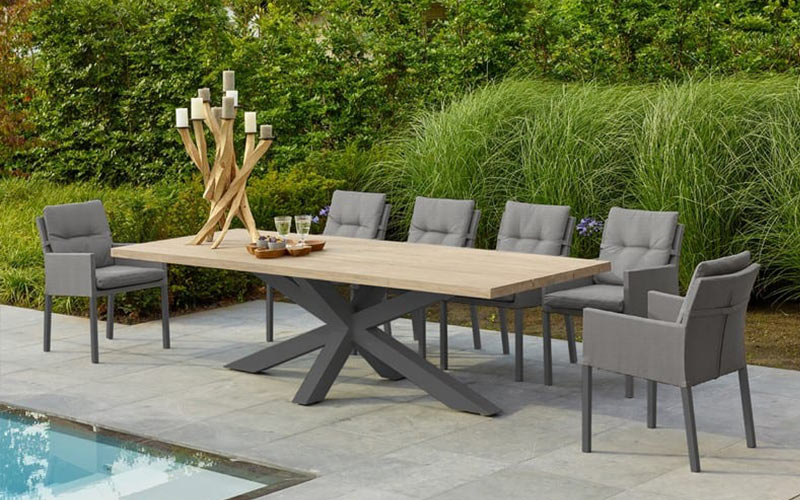 If you are searching for an outdoor dining set with a large dining table to ensure everyone has enough space, we would highly recommend the Timor 280 Dining Set. In case you are looking for a lounging outdoor sofa set, the Half Moon Sofa Set is a great choice.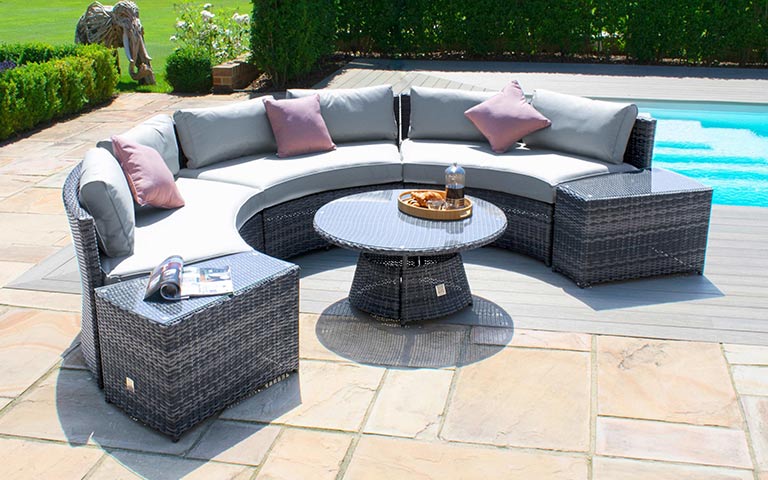 Don't forget about shade.
You never know when the weather is going to turn upside down, so always be prepared for the worse. The Got It Covered Pop Up Grey Gazebo is the perfect addition to any outdoor space. It can be quickly assembled to provide shade and weather protection plus, it can easily be disassembled for storage.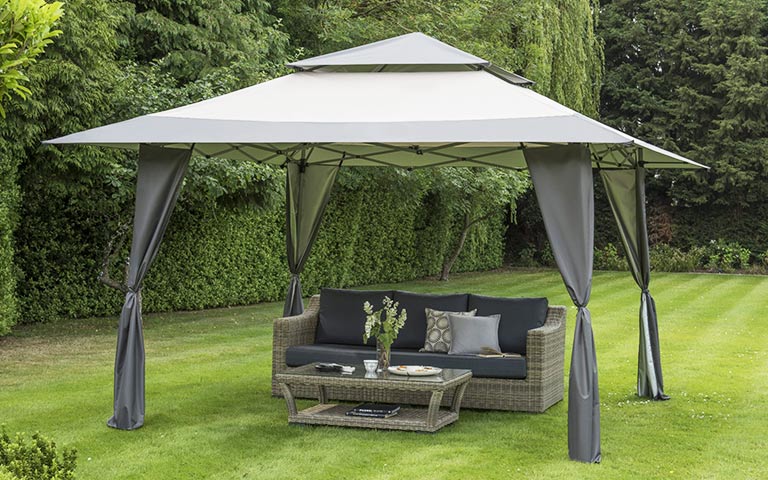 Mow the lawn and plant flowers.
Make your garden look as inviting as possible by keeping it tidy, clean and colourful. Start by mowing the lawn, getting rid of any weeds in between the paving stones and then add colour by planting some flowers and giving the garden shed and the fence a new lick of paint.
Prepare for chilly nights.
Don't let the cold breeze stop your long-waited reunion. We have available a large collection of fire pit sets ideal to keep your and your guests cosy all night long, including individual fire pits, such as the Cosibrixx 90 Anthracite Fire Pit Table, as well as dining table sets inclusive of fire pits, such as Ambition 8 Seat Rectangular Firepit Charcoal Dining Set.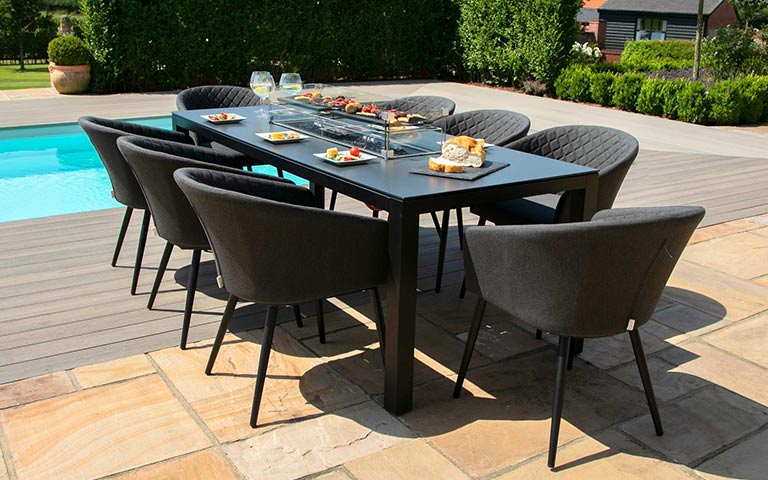 Browse our full collection of outdoor furniture to view our full range of products or pop by our showrooms today to see your favourite outdoor furniture. Got a question about an outdoor dining set? Contact us today! Give us a call on 01279 755294 or email us at [email protected].