Looking to spruce up your garden with fresh, new garden furniture? At Elements, Home & Garden, we have available Life garden furniture which will look stunning in any outdoor space. Here are some of our most popular Life outdoor living sets.
Dining Sets.
Anabel Extendable Outdoor Dining Set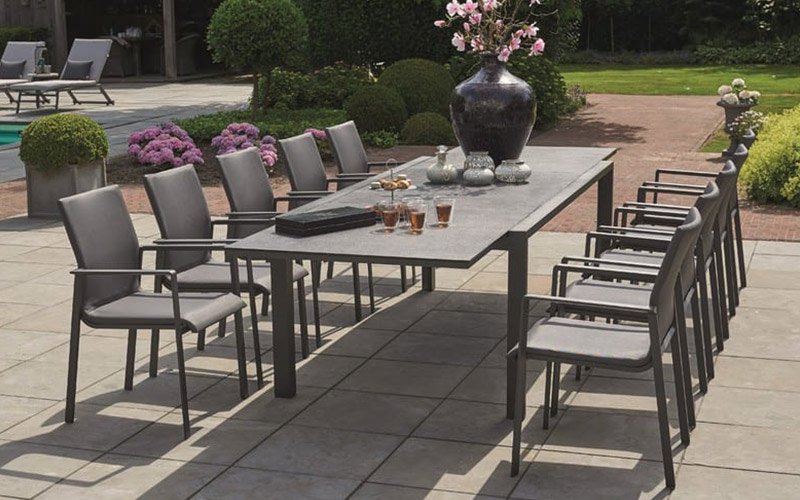 The Anabel Extendable Dining Set is ideal for small and large outdoor gatherings. With its extendable elegant table, this set provides the flexibility to accommodate fewer or more people depending on the occasion. It comes with ten dining chairs and a black spraystone table.
Stelvio 240 Outdoor Dining Set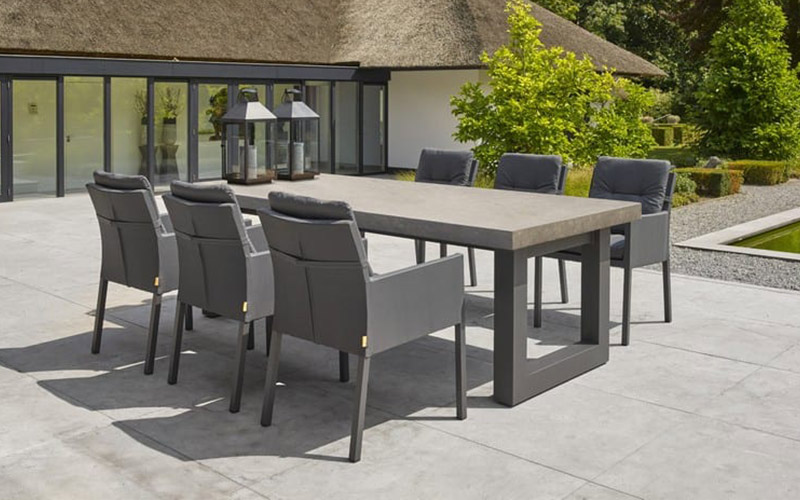 Comfort and style are perfectly balanced in the Stelvio 240 Dining Set. The stunning table features a scratch-resistant top and a modern aluminium frame. It complete with spacious and comfortable dining chairs and cushions – ideal for any summer outdoor meal.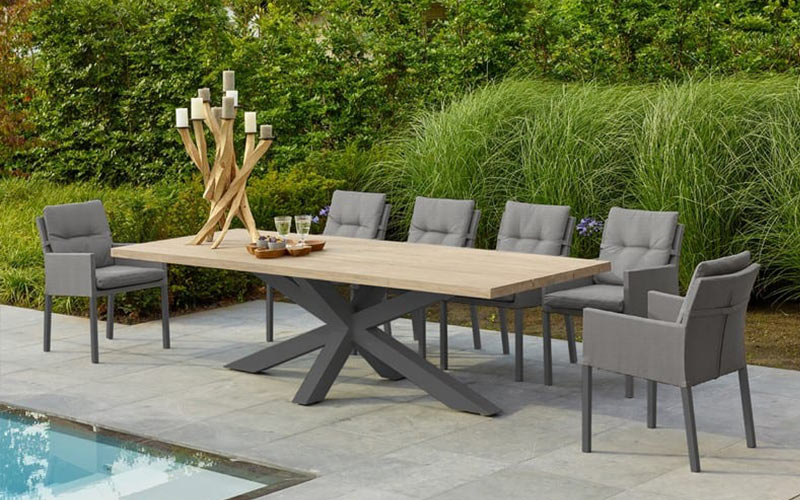 The Timor 280 Dining Set is perfect for large gatherings. This dining set will ensure everyone has enough space to comfortably enjoy time together. This set is inclusive of one dining table cross frame, one dining table robust teak top and right dining chairs with cushions.
Lounge Sets.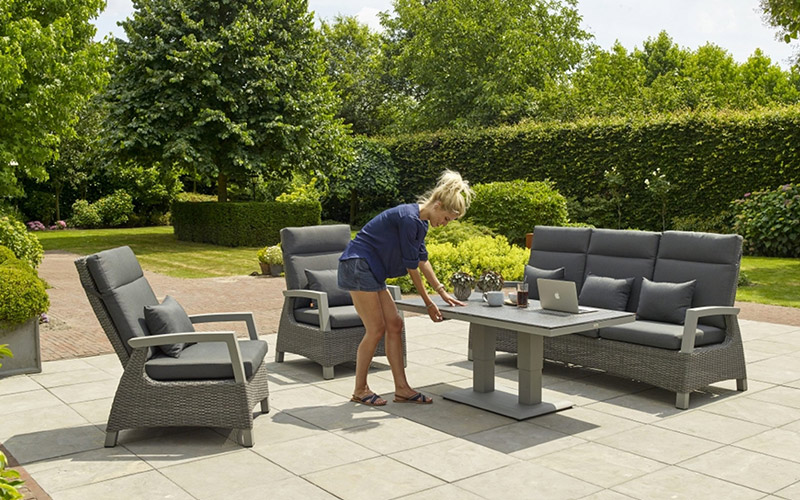 The Aloha Lounge Set is ideal to relax on sunny Sunday afternoons. Experience comfort and outdoor living like you haven't before – this lounge set will be the perfect addition to your outdoor space. It includes a three-seat sofa, two lounge chairs and an adjustable table.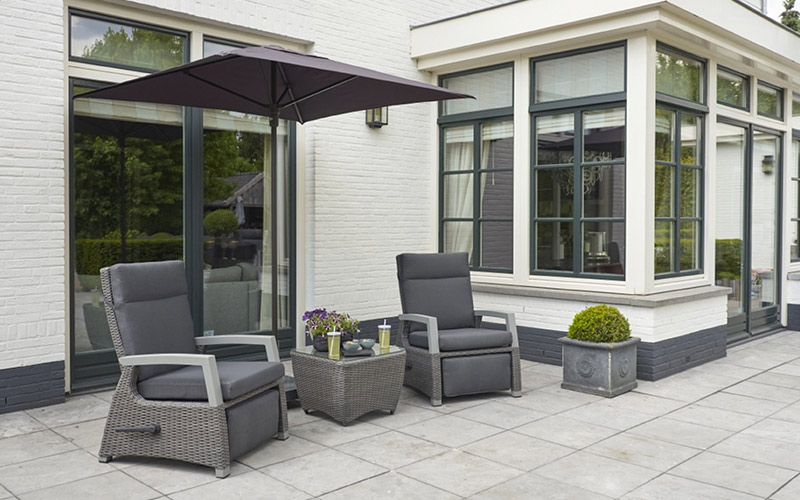 Spend more time outdoors with the Aloha Relax Set. These reclining chairs offer the ultimate comfort for your outdoor area. This set also includes a high coffee table, so you can keep your favourite drinks close by. These yacht grey chairs will look stunning in any space!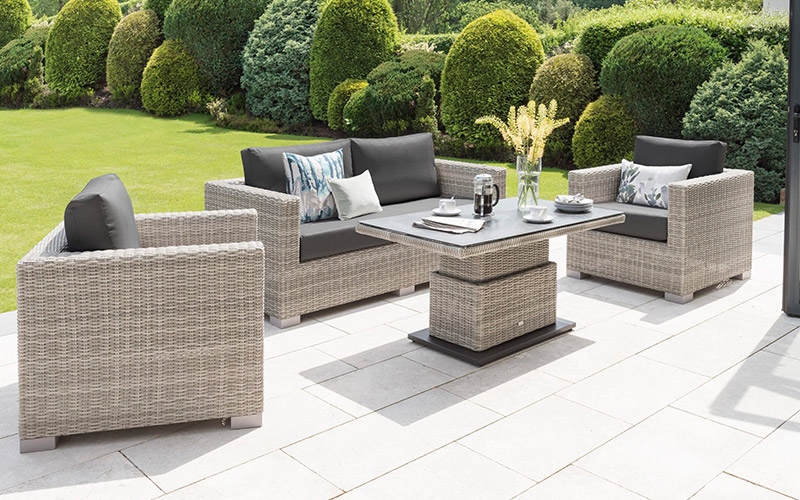 This elegant lounge set will allow you to relax in style during the warm month of summer. The Aya Lounge Set is a modern set that will look stunning in any house's outdoor space. It includes a small sofa, two lounge chairs, one pouffe and a rectangular gas adjustable table.
Corner Sets.
Life Aya Outdoor Round Corner Set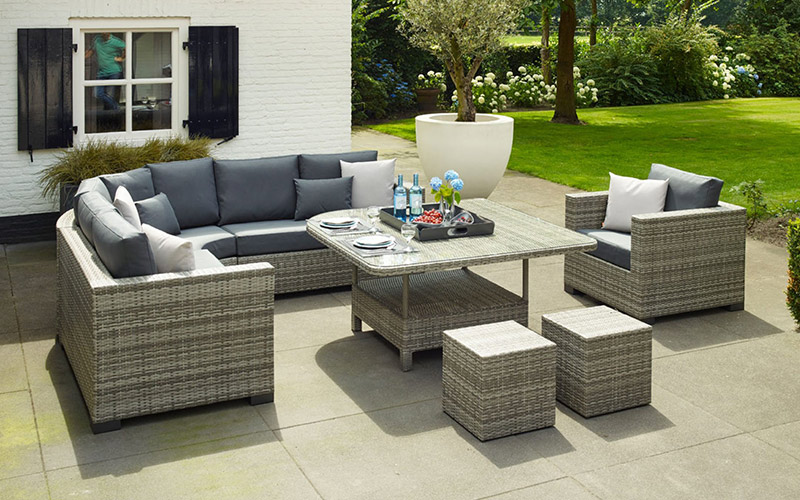 Life's Aya Round Corner Set features a modern design made with premium materials. This outdoor corner set comes with a comfortable and elegant L-shaped corner sofa, two benches and a square adjustable table that features a spraystone top.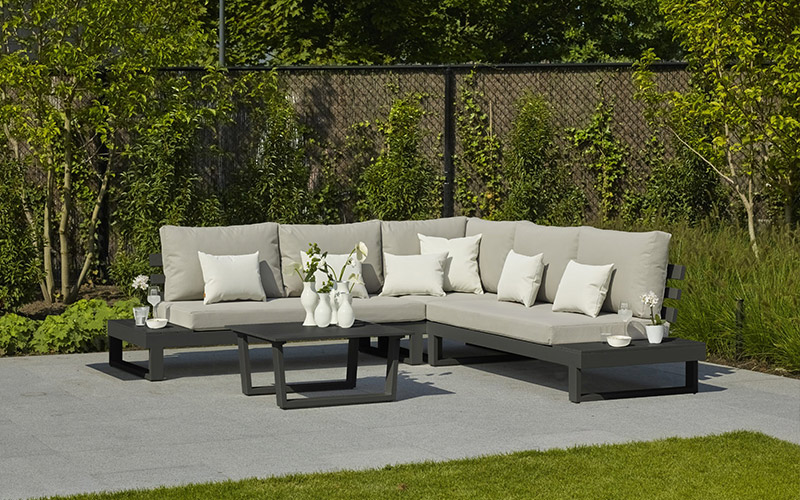 Feel like you are abroad on holiday with this stunning Ibiza Corner Set. Stylish, comfortable and luxurious – the only corner set you'll need to make the most out of your outdoor space. This set comes with a corner sofa with two benches and a coffee table.
Life Fitzroy Timber Corner Set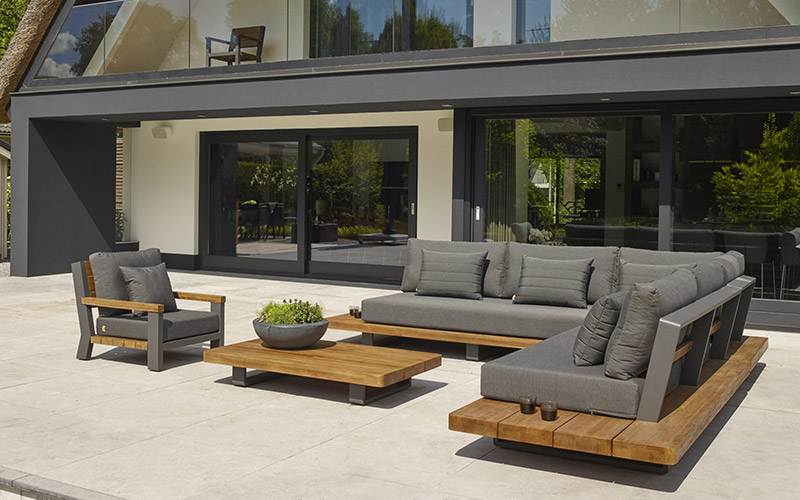 Life's Fitzroy Corner Set boasts a modern design that will make any outdoor space standout. It includes a corner sofa with a bench on the left and right plus, a beautiful coffee table to complement the sofa. This outdoor corner set is definitely a show stopper!
Daybeds.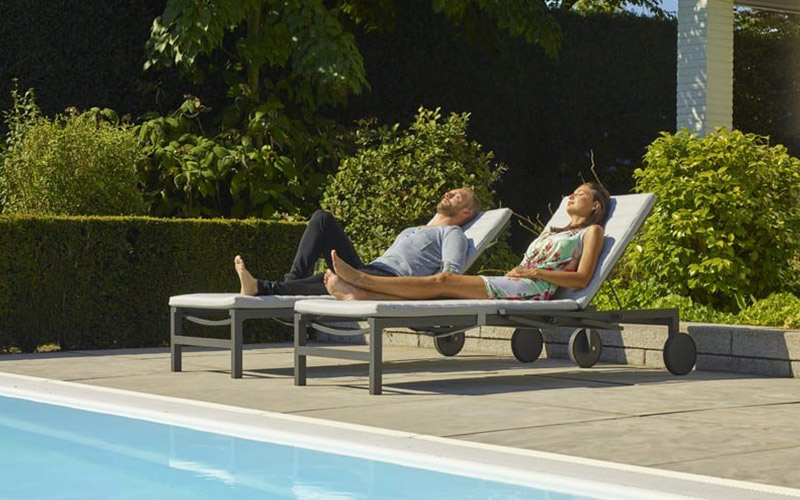 If you need the perfect seat to relax after a long day of work, the Anabel Lava Lounger is the ideal choice. It features all-weather cushions and an aluminium frame that is the perfect choice for your outdoor space.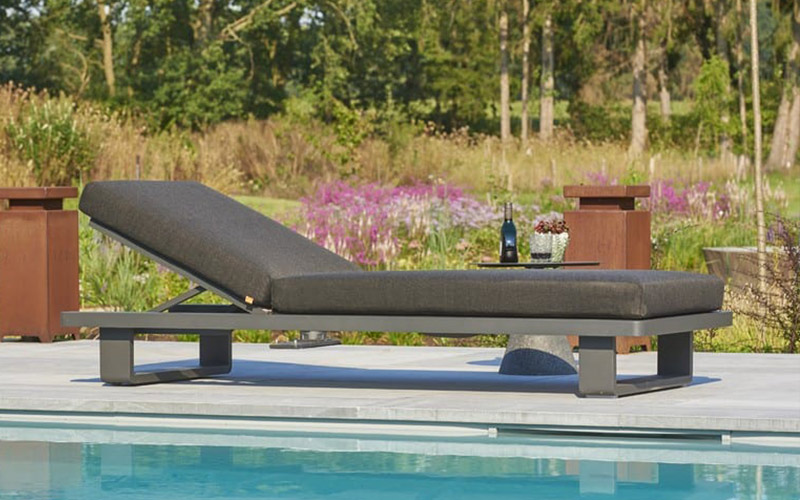 The eye-catching Fitz Roy Lounger is perfect for any garden. With a fully adjustable backrest, you can easily choose the right position for the most comfortable position. Plus, it will look stunning in any outdoor space.
Bar Sets.
Gather your friends and family around the Java Round Bar Set by Life. It features six stylish bar chairs and a stunning round bar table with a robust teak top.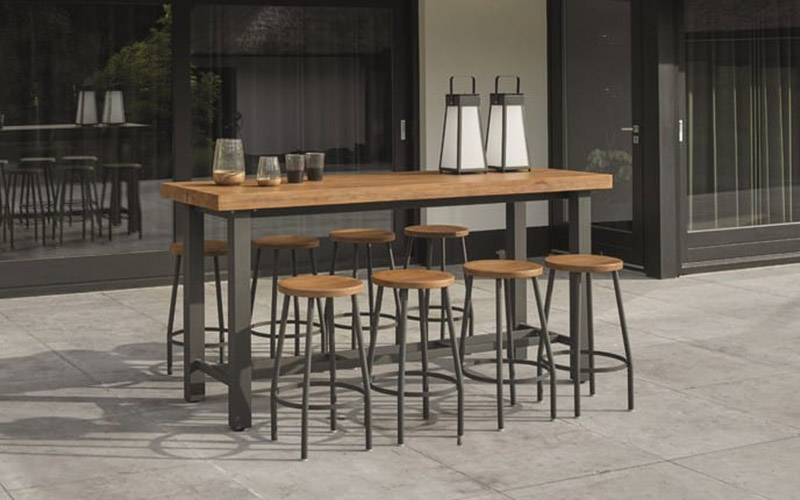 The Nevada range is perfect for any outdoor space. This bar set features an industrial modern design and it comes complete with eight bar stools and a bar table with a robust teak top. We also have available other Life Nevada garden furniture, including Nevada Mini Corner Set and Life Nevada Large Corner Set.
If you have any questions about our products, don't hesitate to get in touch. We can be easily reached at [email protected] or on 01279 755294.