Is it too early to mention Christmas? We don't think so. It's never too early to talk about the most wonderful time of the year! Here at Elements Home & Garden, Christmas is one of our favourite holidays and we love to help our customers celebrate Christmas in style!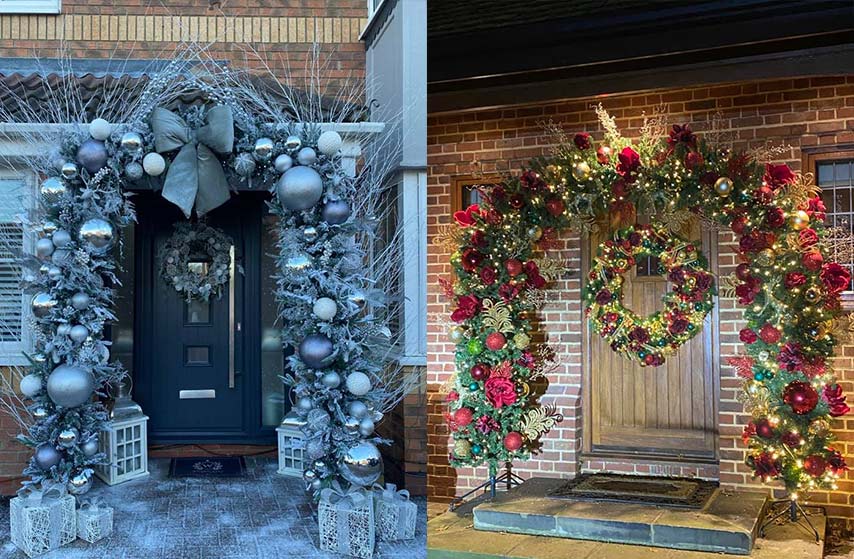 To do this, we offer bespoke Christmas tree decoration services, Christmas garland decoration, Christmas arches decoration plus, plenty of Christmas accessories to spread the festive cheer. Make your Christmas as jolly as ever with our professional Christmas decorating services available to book now for Christmas 2021. Contact us today on 01279 755294 or at [email protected].
Last year, we had the pleasure of decorating a variety of our lovely valued customers' houses, including Michelle Keegan and Mark Wright's house, as well as Amanda Holden's home.
Michelle Keegan and Mark Wright Christmas decorations.
The couple shared all over social media their extravagant Christmas decorations which we put together for them. We transformed their front porch and hallway of their Essex home into a Christmas wonderland dream, and they couldn't be happier with the result!
A post shared by Mark Wright (@wrighty_)
Michelle Keegan and Mark Wright opted for candy-cane themed Christmas decorations, starting with a lovely Christmas arch framing the front door and two nutcrackers standing on either side of the door. For extra festive cheer, red and white light-up presents were also added to the entrance.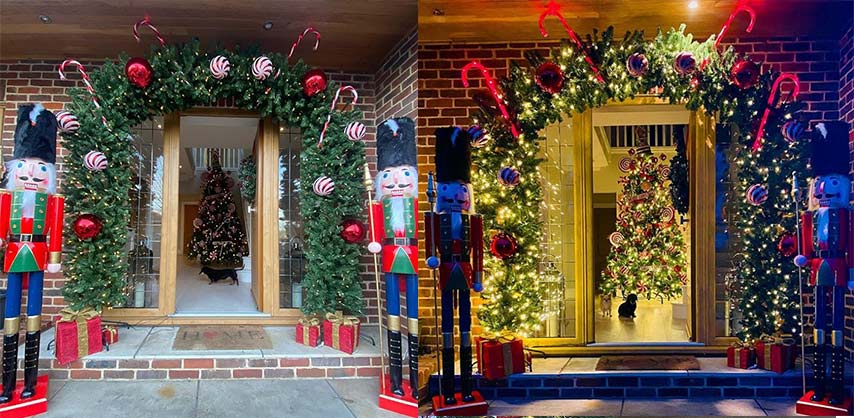 Inside, the couple opted for a large Christmas tree in a candy-cane colour theme. The team at Elements Home & Garden decorated the tree with red-and-white baubles, Santa "stop here" signs, decorative spiral lollipops, bespoke popcorn decorations and candy cane decorations.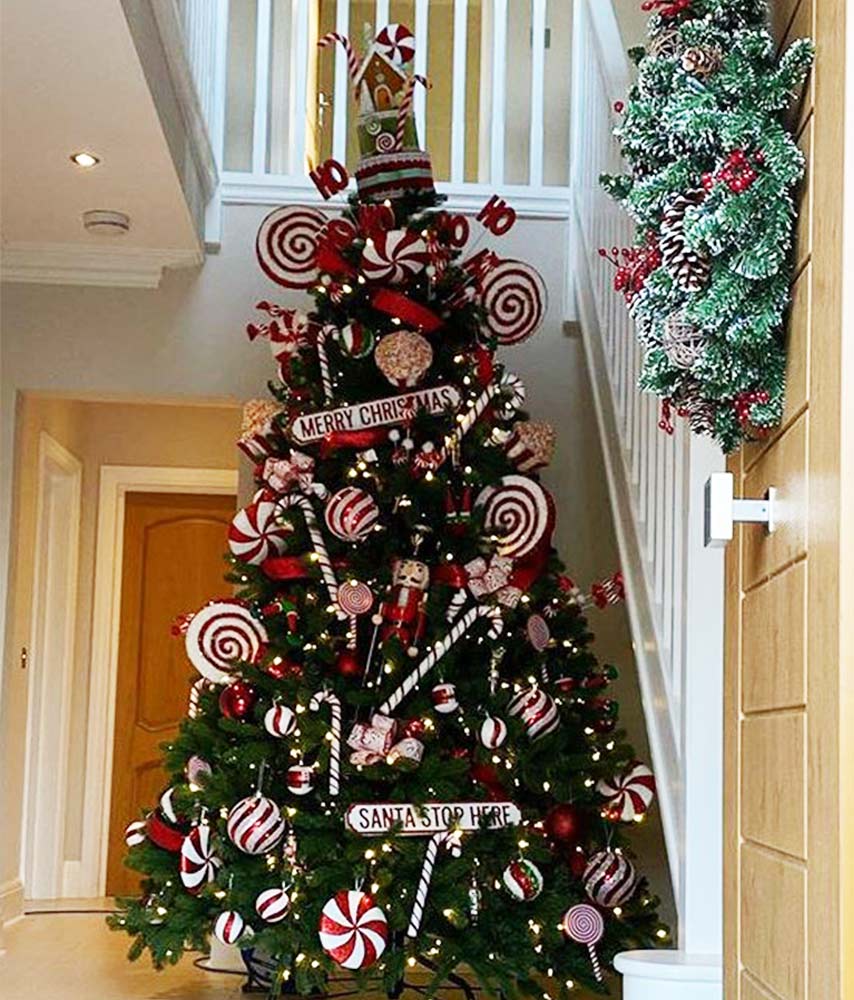 Amanda Holden Christmas decorations.
A post shared by Amanda Holden (@noholdenback)
We also had the pleasure of decorating Amanda Holden's Christmas tree and staircase with a beautiful garland in our fabulous peacock theme. Our team decorated these with peacock-themed baubles, dark blue and golden baubles, blue peacock-themed ribbons, other golden and navy blue accessories plus, gorgeous decorating peacocks to top the decorations off!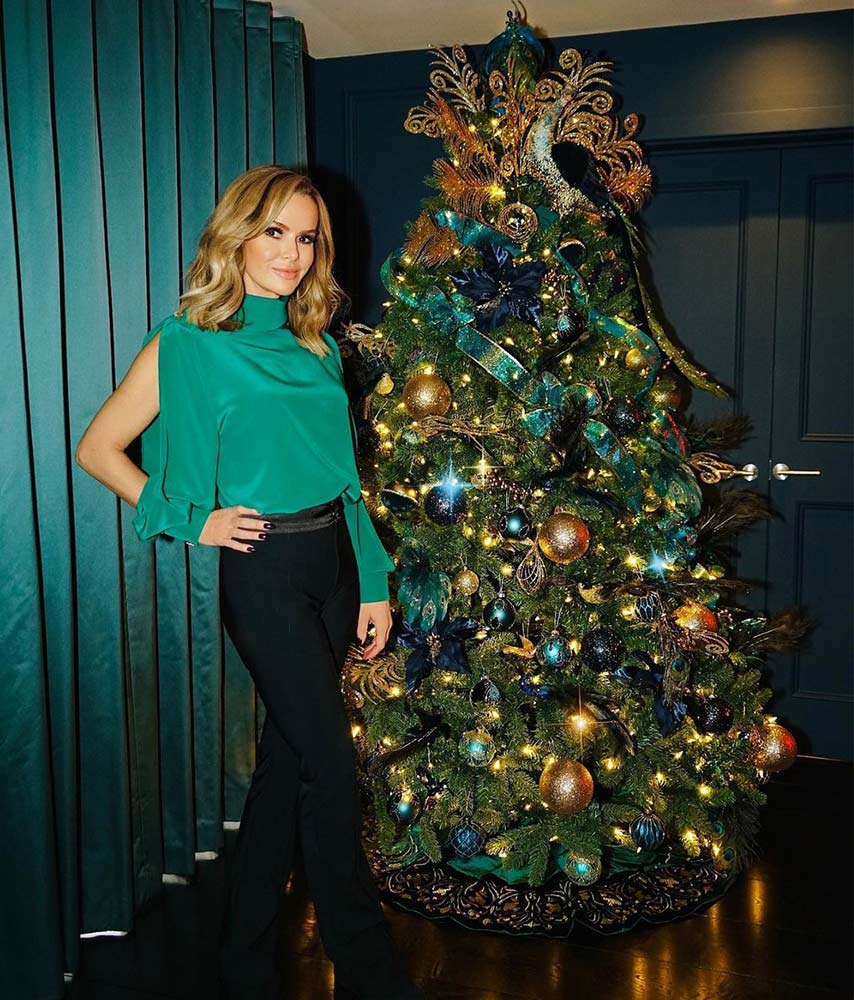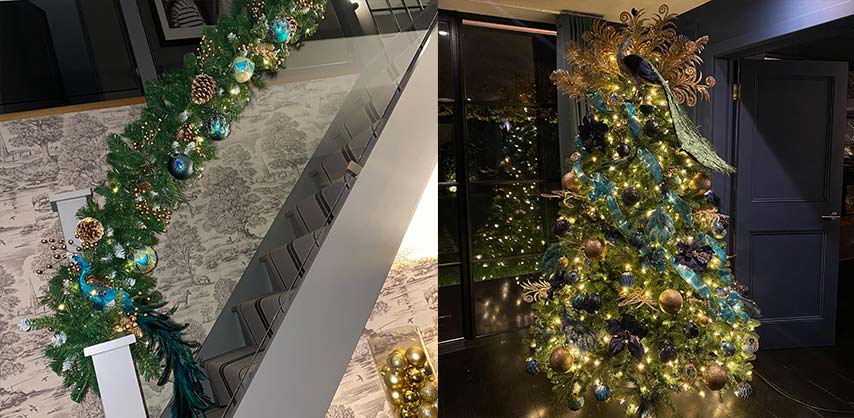 Please get in touch with us to book your Christmas decorations. We can be easily reached on 01279 755294 or at [email protected].