Westminster has been creating comfortable, stylish and elegant garden furniture for the past 30 years. Whether you have heard of Westminster before or are only now hearing about this brand, if you are looking for hand-crafted outdoor furniture which is completely weatherproof, Westminster is the go-to.
At Elements Home & Garden, we are proud to be a Westminster supplier. You can find your favourite Westminster outdoor sofa sets or Westminster outdoor dining sets at our online shop or at one of our showrooms. If you need any help picking the right one for your garden and/or patio, do not hesitate to get in touch with our team.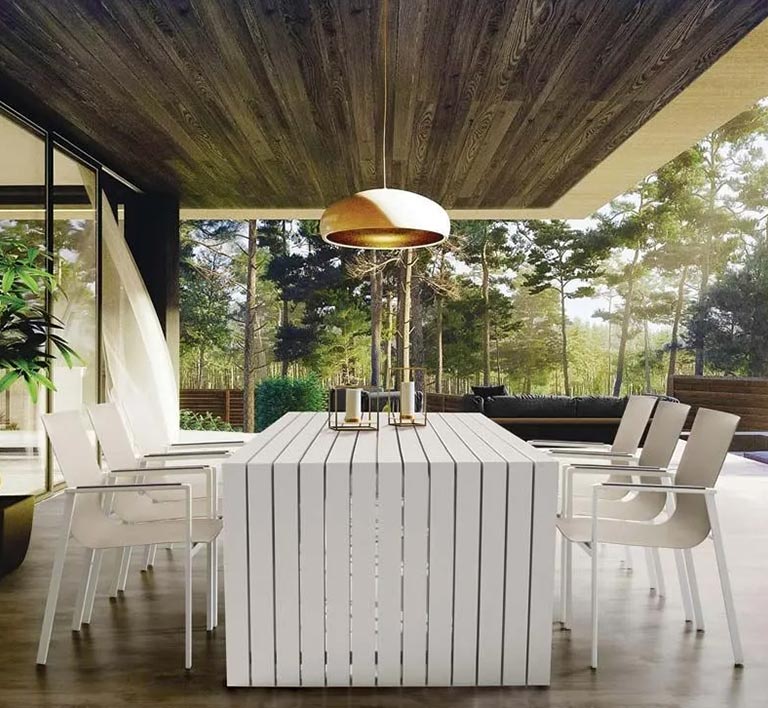 What sets Westminster Outdoor Living apart?
Westminster furniture is known for being made with Sunbrella® fabric and Quick Dry Foam. Sunbrella® is a fabric made of acrylic fibres that offer the look and feel of cotton but will not fade. This fabric is maintenance-free, allowing garden furniture to be left outdoors all year round. All you need is water or a mild solution of soapy water to get rid of stains.
Westminster garden furniture is made with high-performance foam designed for outdoor use. This foam allows water to drain quickly and fresh air to circulate freely. This ensures that their furniture will be dry and ready to use just a few hours after it has rained.
Popular Westminster furniture.
Tomorrow 6 Seater Corner Sofa Set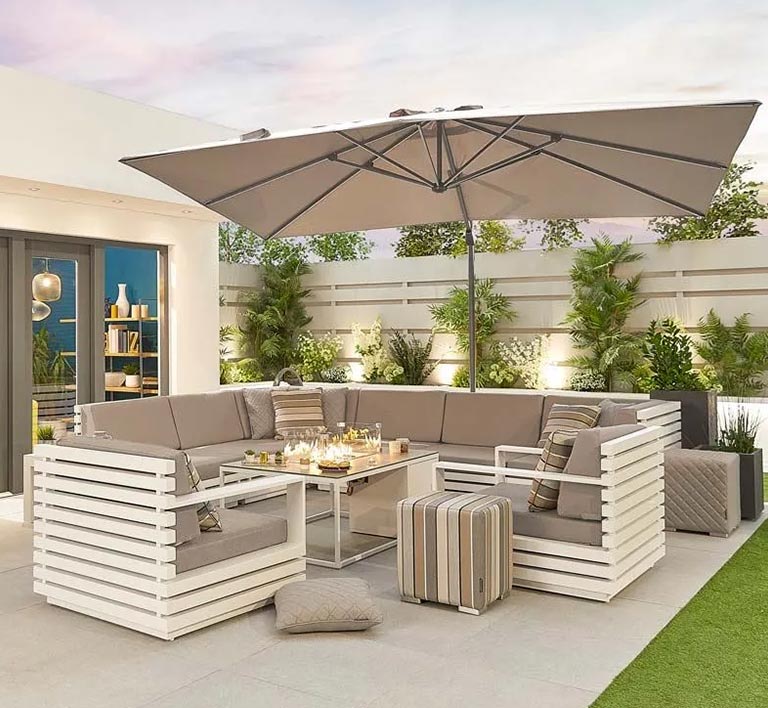 The Westminster Tomorrow 6 Seater Corner Sofa Set boasts an ultra-modern design – clean, simple, and beautiful. It features deep, comfortable seats and a fully-welded powder-coated aluminium frame that can be finished in white or charcoal.
Cloud 6 Seater Sofa Set With Lounge Armchairs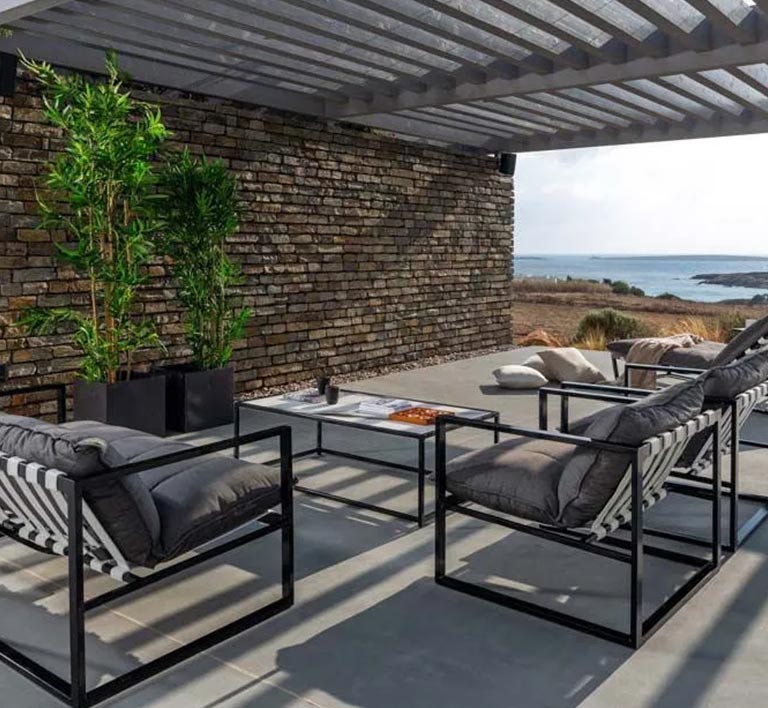 Ever wanted to know what it feels like to sit on a cloud? The Cloud 6 Seater Sofa Set With Lounge Armchairs is an ultra-comfortable deep seat lounge set that will give you that exact feeling.  Constructed with powder-coated aluminium and Sunbrella® fabric, this set is ideal for any outdoor space.
Cube 6 Seater Corner Sofa Set With Ottoman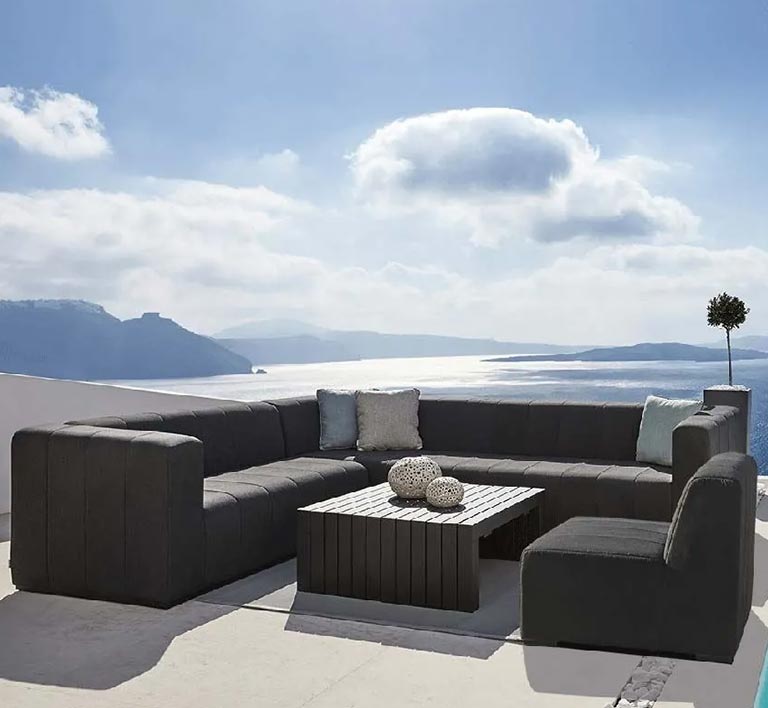 The Westminster Cube 6 Seater Corner Sofa Set with Ottoman is a versatile lounger set that can be placed in various configurations. This sofa set features a minimalistic design that will match the exterior décor of any modern property.
Sahara 6 Seater Corner Sofa Set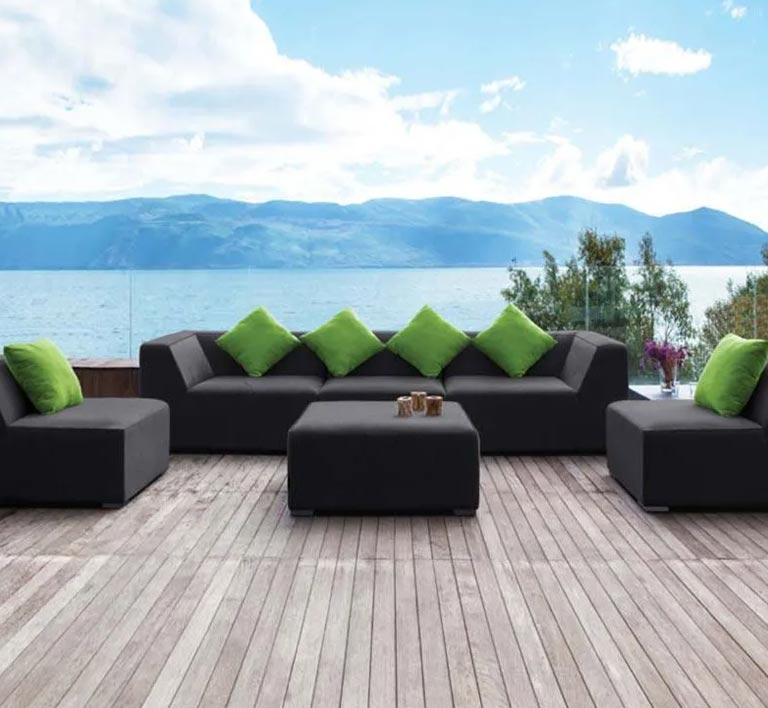 Looking for an elegant sofa corner set at a cheaper price? The Sahara 6 Seater Corner Sofa Set is part of our mega summer sale and is currently 50% off! This fully upholstered lounge set is made by using the finest foams and fabrics for outdoor use.
Curve 5 Seater Corner Sofa Set Grey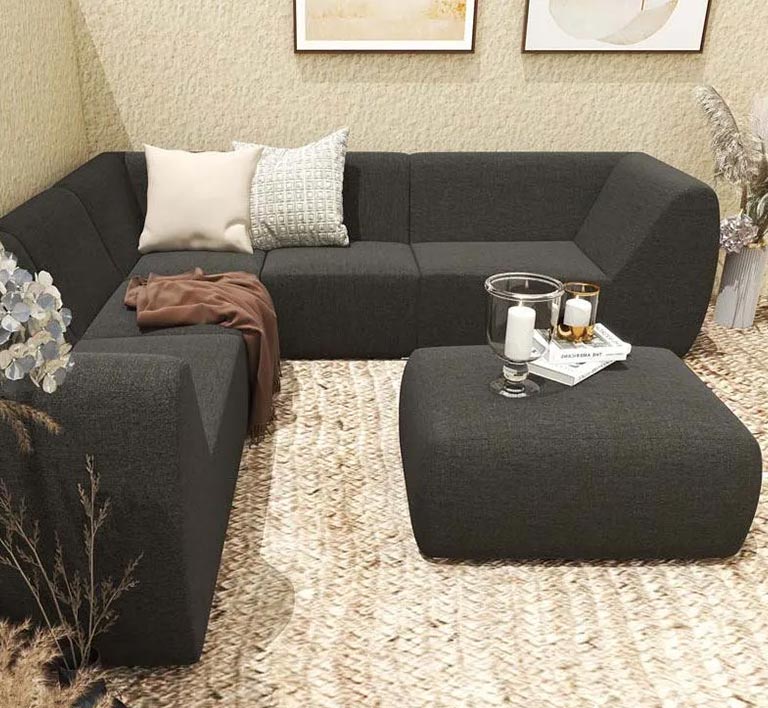 Another great piece of furniture at a discounted price is the Curve 5 Seater Corner Sofa Set Grey. This modern sofa set will be perfect for odd-shaped spaces or small areas as it can be arranged in many different ways. This sofa set is made with weatherproof fabric and is available in other colours.