The idea of having a holiday at home might sound strange at first, but with the right outdoor furniture, it can become a reality. Your outdoor space can be transformed into a peaceful, relaxing and refreshing oasis that is perfect for entertaining, spending time with family or simply relaxing in your own company. Let's explore how Elements Home and Garden outdoor furniture can help you achieve that holiday feeling.
Create a Comfortable Lounge Area
One of the key components of a holiday is relaxation, and what better way to relax than by lounging on comfortable outdoor furniture? By investing in quality lounge chairs, outdoor sofas and coffee tables, you can create a space that is both comfortable and inviting. Consider using weather-resistant materials as seen on Element's outdoor fabric corner sets and aluminium sofa sets to ensure that your outdoor furniture can withstand the elements.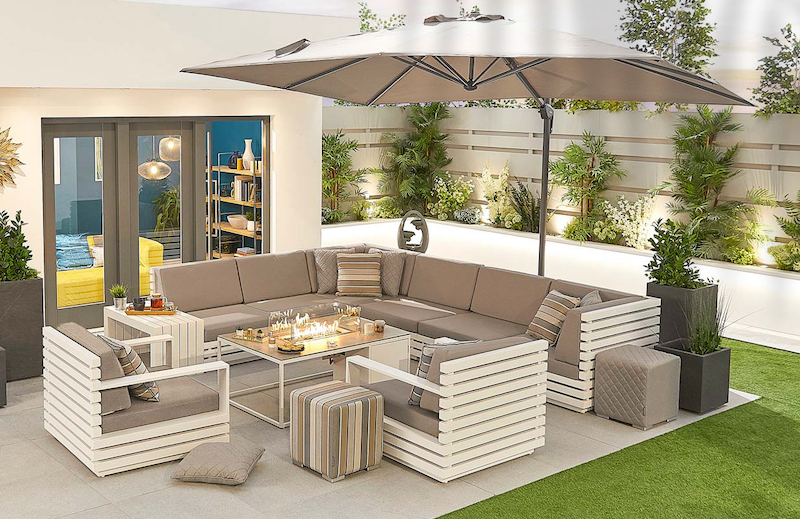 Make it Stylish
The right outdoor furniture can add style and sophistication to your home's exterior. Be sure to choose furniture that complements your home's existing decor or opt for a different style to create a distinct look. You can add a pop of colour to your outdoor space by incorporating bright, bold cushions or throws.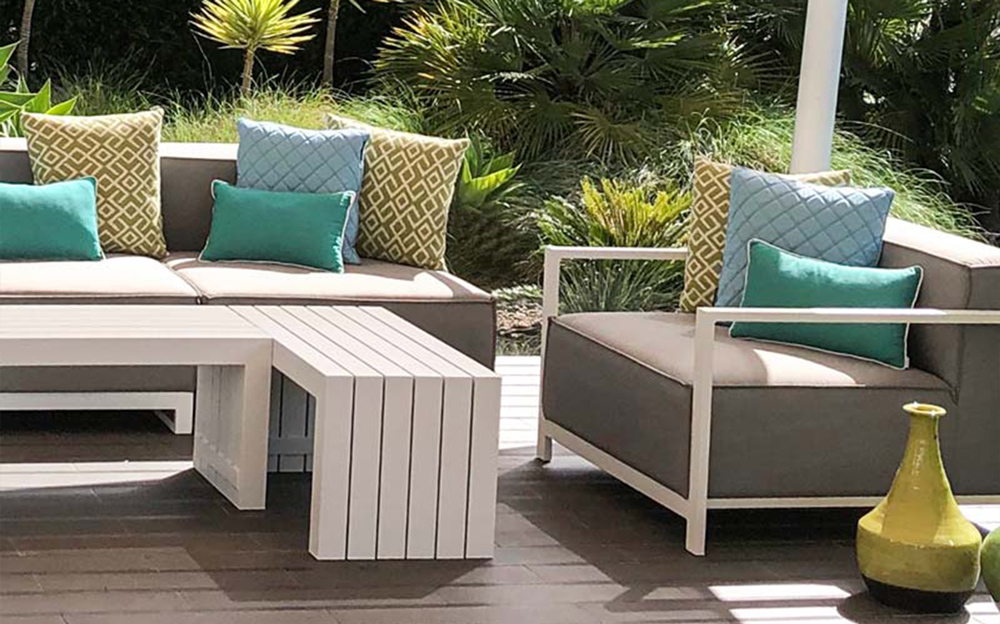 Dining Al Fresco
Eating outdoors is a wonderful way to enjoy the weather and make the most of your outdoor space. Whether you're hosting a dinner party or enjoying a casual family meal, a stylish outdoor dining set can create a holiday-like atmosphere. Add a cantilever or parasol to provide shade for some relief from the sun.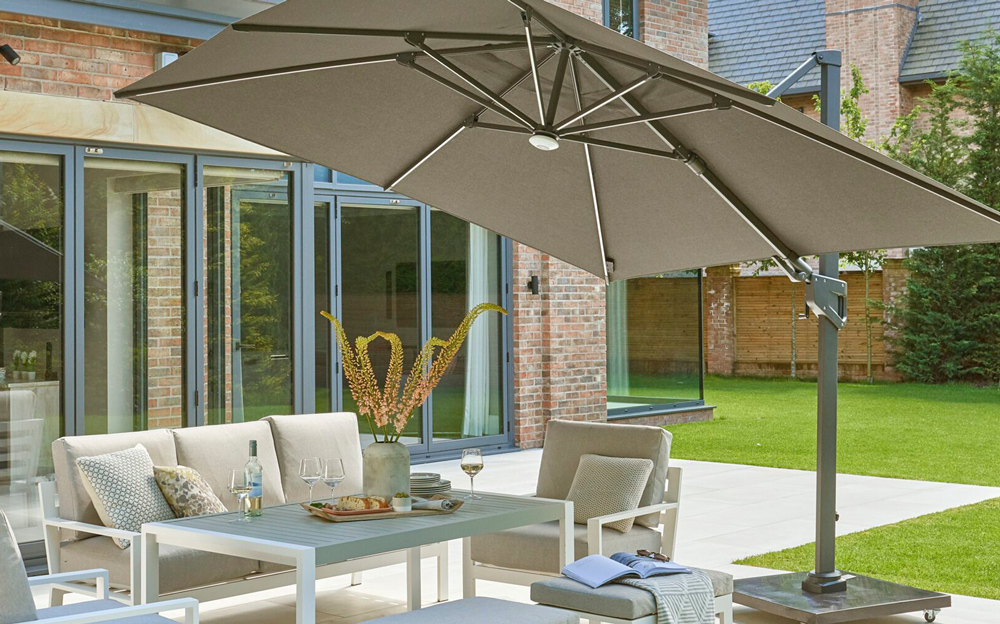 Relax with a Book
If you enjoy reading, then you know that there's nothing quite like reading a book outside in the fresh air. A comfortable outdoor lounge chair or daybed, paired with a side table for your book and a refreshing drink, can create the perfect spot for reading and relaxing.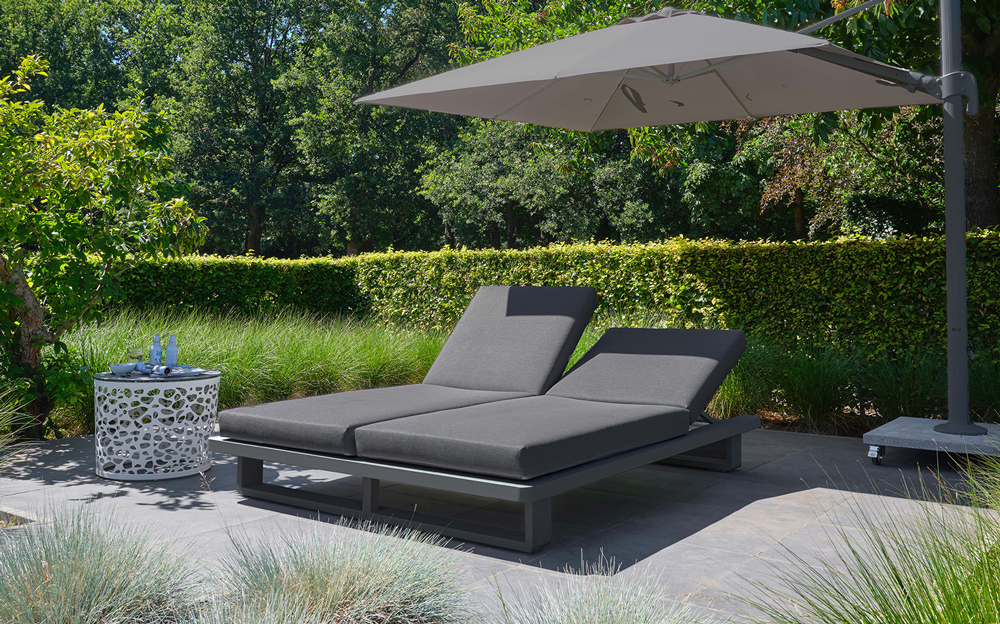 Flicker from a Fire Pit
A fire pit is a great addition to any outdoor space, providing warmth and ambience for cosy evenings spent outside. You can also use it for cooking or simply enjoying the flicker of light. Surround your fire pit with comfortable chairs or benches for a cosy and inviting atmosphere with one of Elements Home and Garden's Fire pit sets.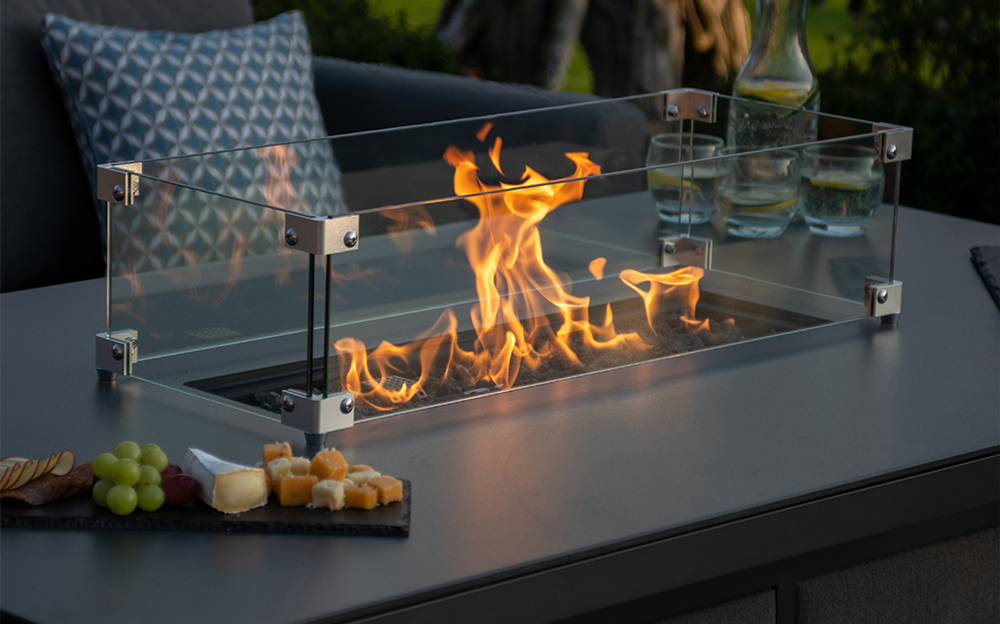 Outdoor furniture can truly transform your home into a holiday retreat. By investing in comfortable and stylish furniture, you can create a space that is both inviting and relaxing. Whether you're lounging in the sun or enjoying a meal with friends, your outdoor space can be transformed into a paradise that you'll never want to leave.