Have you been eyeing one of our garden sofa sets for a while waiting for the price to drop? No need to wait any longer. Our garden furniture sale is live! We are happy to announce our biggest summer sale with EVERYTHING* 50% OFF!
Make the most out of the last months of summer by revamping your patio space with some new, stunning garden furniture. The sun is still out, so what are you waiting for? From corner sofa sets to pergolas, find what your outdoor is missing by browsing our garden furniture sale.
Flame & Ocean 8 Seat Round Dining Set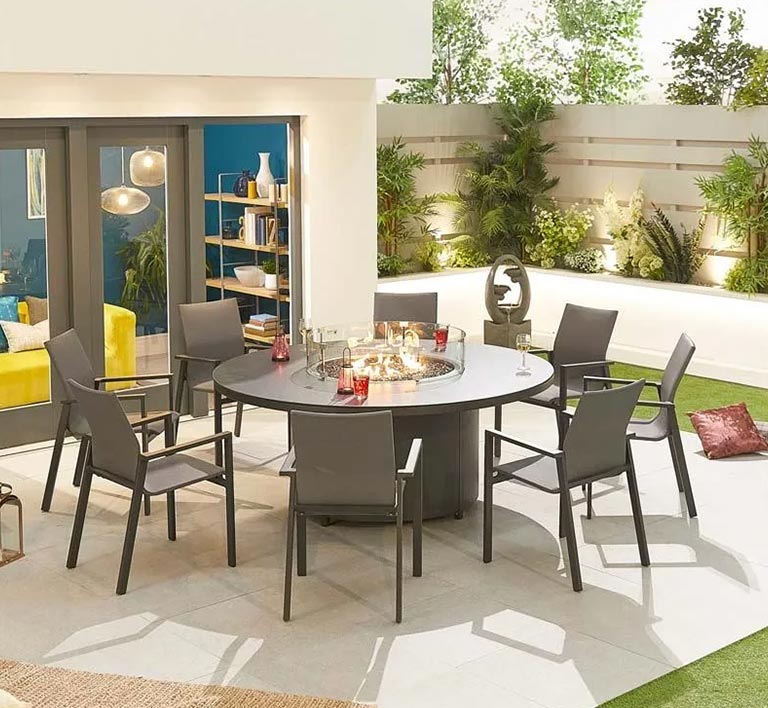 Have you been dreaming about inviting your friends over for alfresco dining? Don't let your dreams, just be dreams. Get a luxurious dining set like the Flame and Ocean 8 Seat Round Dining Set. This outdoor dining set comes with eight comfortable chairs and a modern table that features a fire pit in the middle. What else do you need?
The fire pit centre will help you and your guests keep warm all night long. Plus, if you require more dining space, the fire pit can be covered with a stainless steel lid. The all-weather armchairs feature a powder-coated aluminium frame and a hardwearing seat and back.
Sahara 6 Seater Corner Sofa Set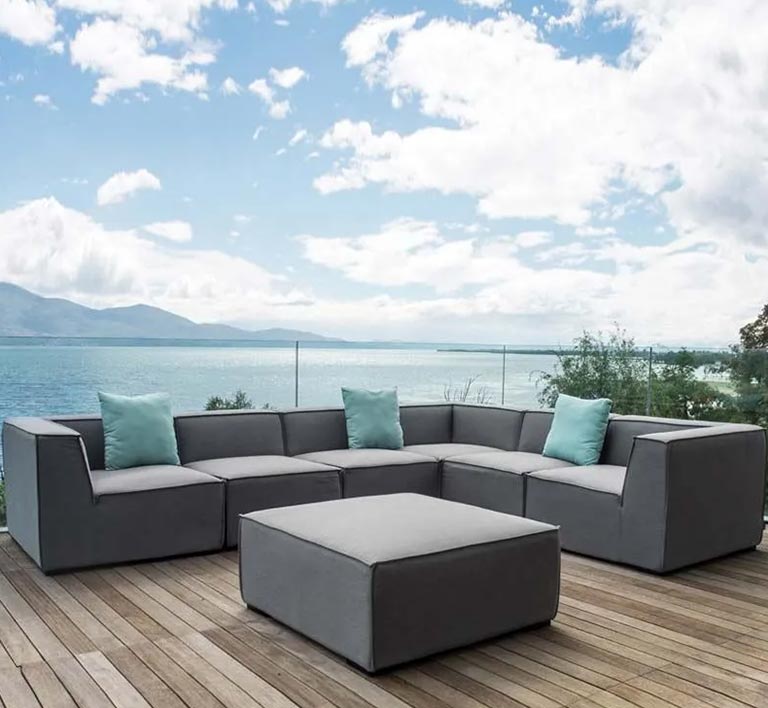 The Sahara range is one of the luxurious Westminster garden furniture ranges. The Sahara 6 Seater Corner Sofa Set is a fully upholstered lounge set that will be a great addition to any outdoor space. This sofa set was constructed with fully welded powder coated aluminium and weatherproof Sunbrella® fabric as well as quick dry foam.
Summit Pergola 3m x 4m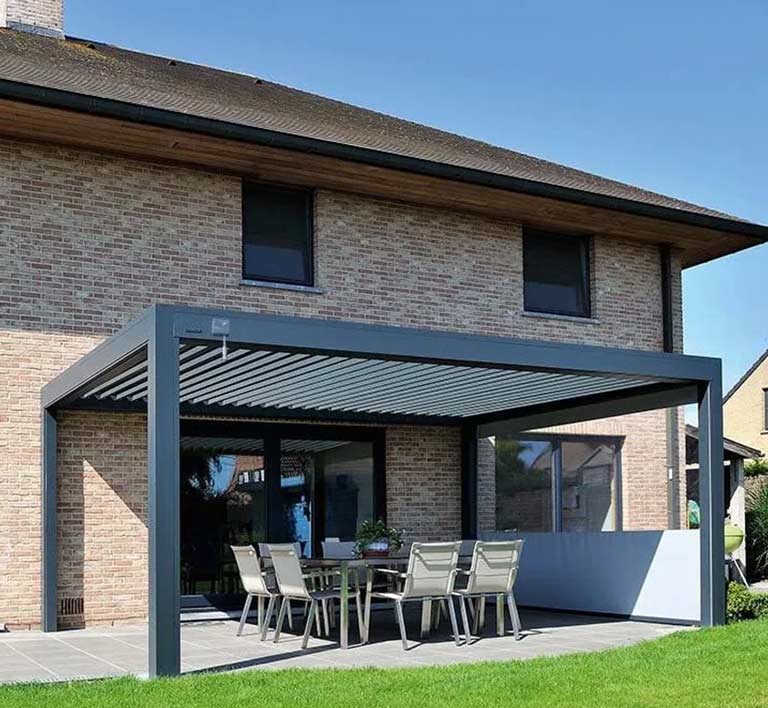 Whether you want to read your favourite book outdoors or want to invite guests over on a sunny, summer day, shade will be essential. This is where our pergolas come in, including the Summit Aluminium Pergola 3m x 4m. This pergola features an award-winning design and can be complemented with pull-down blind cassettes with zip system side frames which can be purchased individually.
Block 5 Seater Sofa Set With Lounge Armchairs Slate
This contemporary sofa set comes with everything you need to fully enjoy your outdoor space with your friends and family. The Block 5 Seater Sofa Set With Lounge Armchairs Slate is made with all-weather resistant acrylic fabric and features quick dry foam technology which allows water through the foam quickly, helping furniture dry quicker.
Explore our garden furniture sale collection today and start sprucing up your outdoor space! If you need any help, do not hesitate to contact our team. Give us a call today on 01279 755294.
*All products under the summer sale category.