Have you been searching for the best Christmas nutcrackers to make this year's Christmas decorations even more special? You might have been looking for large nutcrackers or even life-size nutcrackers to stand outside your front door to welcome guests. Or you might have been searching for small nutcracker ornaments to add to your Christmas tree.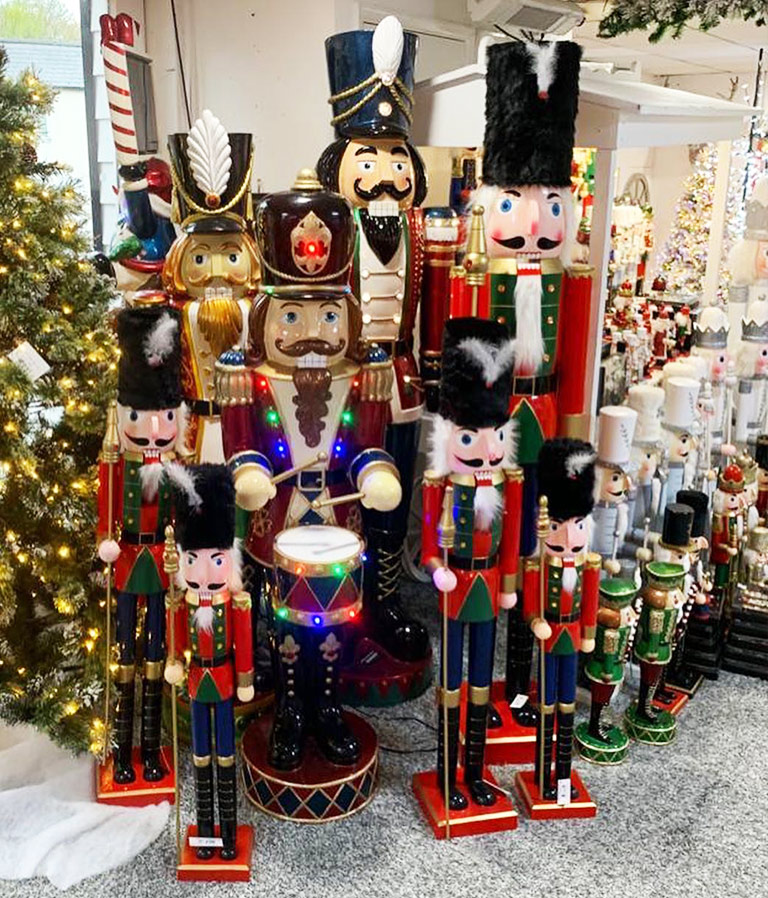 Either way, search no further. We have put together a list of some of the best Christmas nutcrackers available at Elements Home & Garden, from traditional nutcrackers to pink nutcrackers and much more. To view our full range of ornaments browse our collection of Christmas decorations today.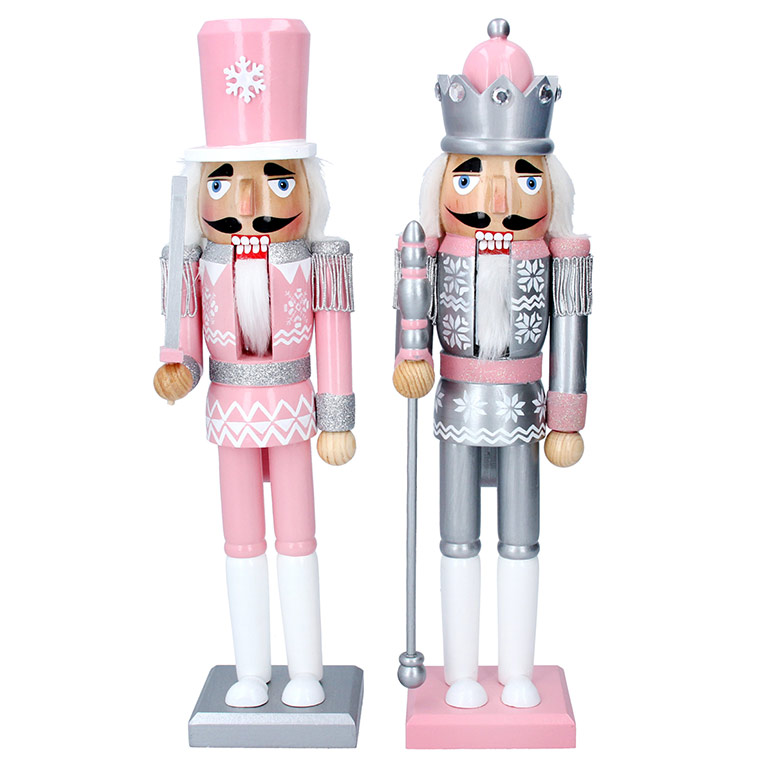 Height: 37cm
Width: 10cm
Depth: 8cm
This modern two-piece nutcracker set will perfectly complement your pink and silver Christmas decorations or stand out in the midst of your all pink Christmas decorations. These are 37cm tall and are made of 85% pine wood.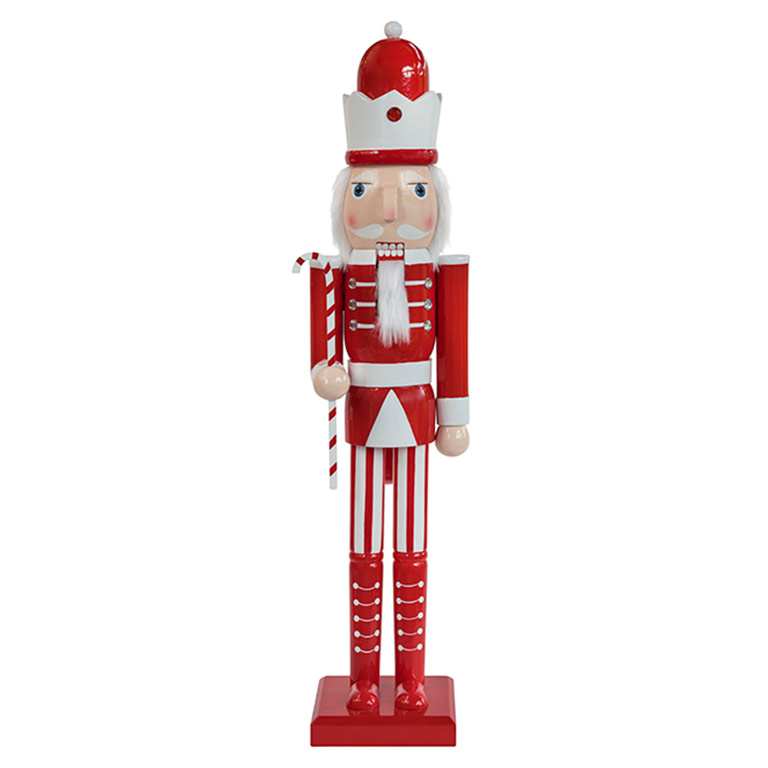 Height:122cm
Width: 23cm
Depth: 21cm
This large nutcracker features a red and white candy-cane themed uniform, a helmet and crown as well as a moving mouth. If you have candy cane Christmas decorations and are looking for the perfect nutcracker ornament to complete the look – this nutcracker would be a great choice! This lovely Christmas nutcracker is available in various sizes, from mini to colossal.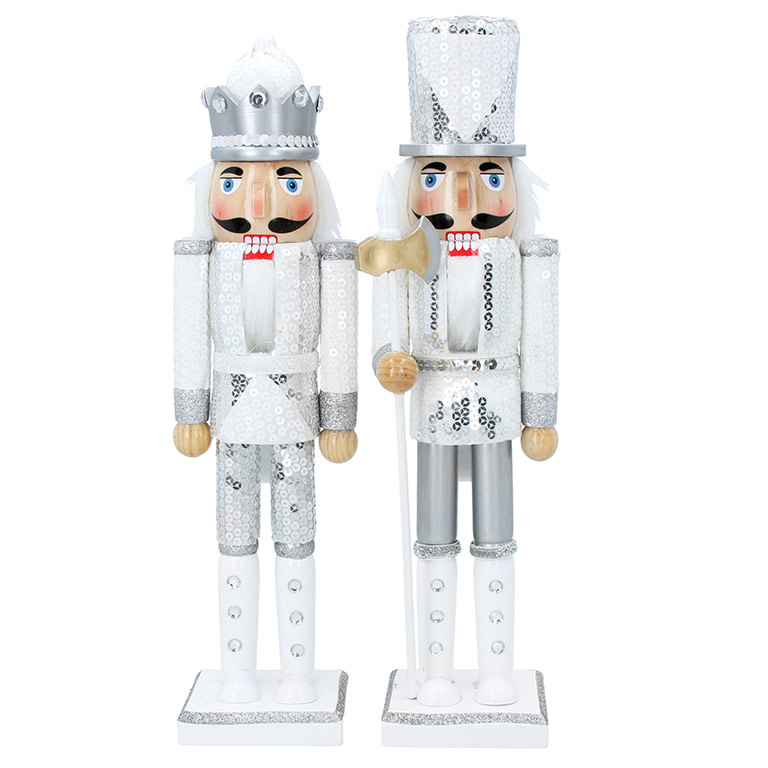 Height: 37cm
Width: 10cm
Depth: 8cm
This modern, sleek and stylish silver and white nutcracker set includes two nutcracker soldiers. Both nutcrackers feature glittery white and silver uniforms and a moving mouth. With a height of 37cm, these Christmas nutcrackers are a perfect ornament to adorn your interiors.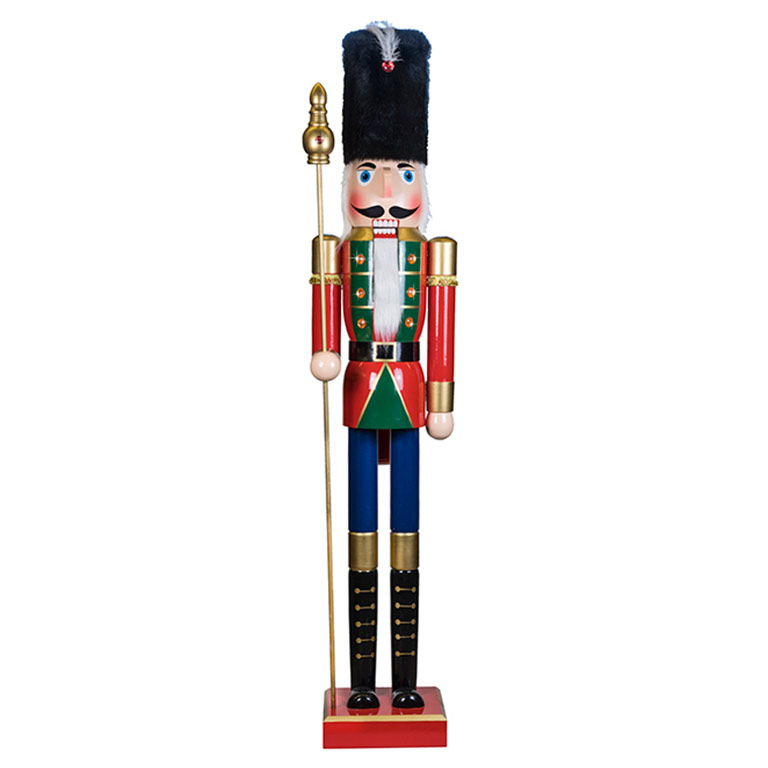 Height: 182cm
Width: 39cm
Depth: 34cm
This large Christmas nutcracker will frame your entrance, and will be the perfect outdoor Christmas decoration for your front door. It features traditional Christmas colours, including a red, green and golden uniform, and a tall fur-like hat. This life-size Christmas nutcracker will be ideal to welcome your guests this Christmas.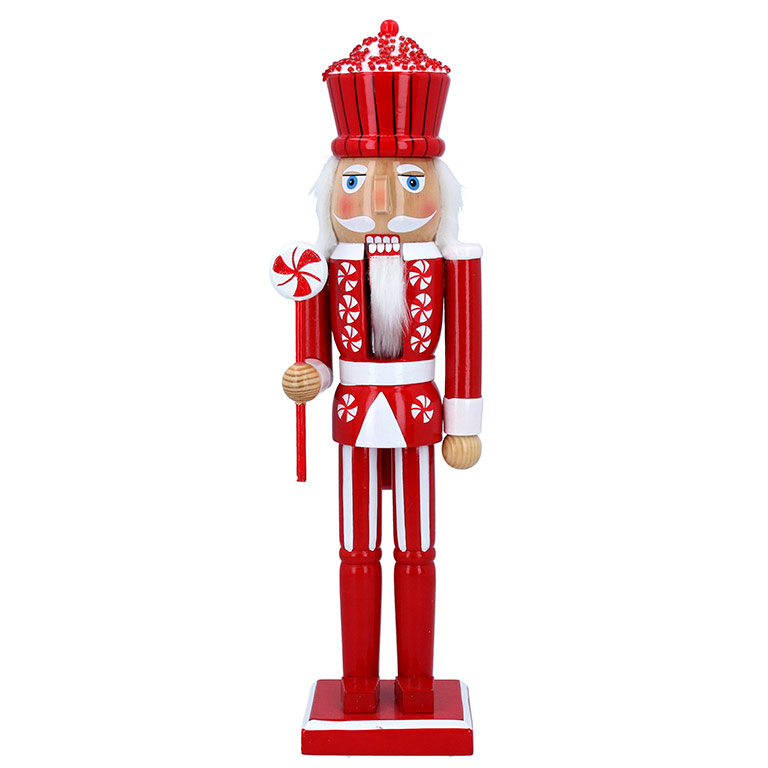 Height: 38cm
Width: 10cm
Depth: 8cm
This stylish red and white nutcracker is holding a swirl lolly and features swirl lolly designs on the nutcracker's uniform. It also features a cupcake top hat with a cherry on top.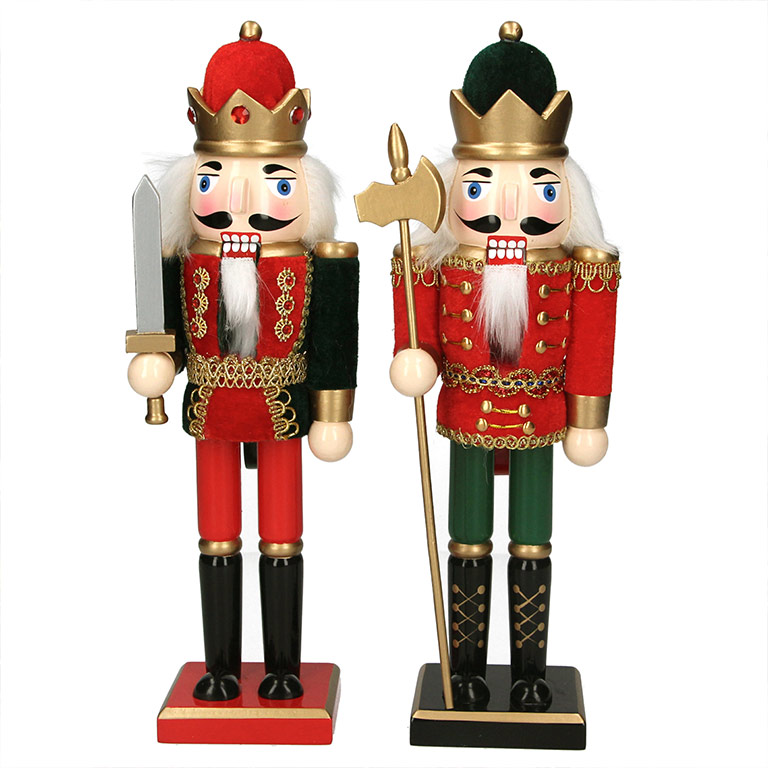 Height: 31cm
Width: 9cm
Depth: 8cm
This ornate nutcracker set features elegant nutcrackers with golden embroidered red and black uniforms. These include helmets and crows and moving mouths.
Fun fact: According to German folklore, these armed Christmas figurines are said to bring good luck to your family and protect your home.
Give your home a festive touch with one (or more!) Christmas nutcrackers. If you already have a collection of nutcrackers at home, why not get a new member for your nutcracker family? Browse our full range of Christmas decorations to view more, or visit our showrooms for more Christmas decorations.